Should I Be Looking at Electric Vehicles (EV) Penny Stocks Right Now?
An electric vehicle is an automobile operated with electric motors that draw power from storage batteries. The lithium-ion battery is the most commonly used type of battery in electric cars. These usually are rechargeable batteries known for their high-ampere per hour capacity.
China is the front-runner of the electric vehicle revolution, selling over one million electric vehicles every year. Around 295,000 electric vehicles were sold in the United States in 2020. The total projected number of electric vehicles on the U.S roads by 2030 is 18.7 million.
Joe Biden, the current President of the United States, signed a $1 trillion bipartisan infrastructure bill into law on November 5th 2021. This would mean that approximately $7.5 billion would go towards setting up EV charging stations that facilitate the growth of electric vehicles.
Considering the government initiatives and increasing demand for electric vehicles, enterprises of various sizes are allocating huge capital to boost their production capacities of electric vehicles. Tesla Inc. (NASDAQ: TSLA), a leading electric automaker in the United States, sold over 499,000 units in 2020. Rivian, a relatively new EV company, claimed that its Illinois plant has a production capacity of around 150,000 units per year.
The EV market of the United States has several small and medium-sized enterprises (SMEs) that have the potential to play a vital role in the growing electric vehicle industry. In this article, we'll review the top four electric battery and electric vehicle penny stocks you may keep on the watchlist.  
The Top Electric Vehicle Penny Stocks
As of December 2020, approximately 1.8 million electric vehicles were registered in the United States. This number is expected to grow exponentially over the next few years. You can join the electric vehicle revolution by investing in the following EV penny stocks:
ElectraMeccanica Vehicles (NASDAQ: SOLO)

Medigus (NASDAQ: MDGS)

AYRO Inc (NASDAQ: AYRO) 

Aqua Metals (NASDAQ: AQMS) 
Disclaimer: All data and figures are according to the date of publication.
1. ElectraMeccanica Vehicles (NASDAQ: SOLO)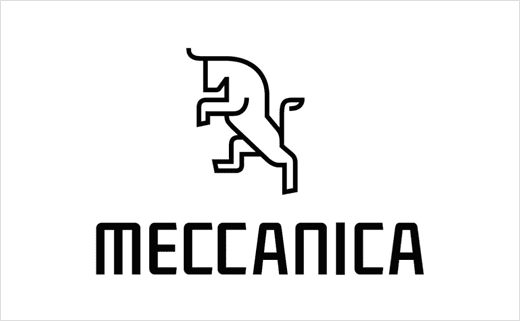 ElectraMeccanica Vehicles is an automobile company headquartered in Vancouver, Canada. The organization offers a one-seat electric three-wheeler named SOLO. This vehicle is built with a classic style and electric sensibilities.
ElectraMeccanica is in the early stage of expanding its manufacturing capabilities and retail footprint in the United States. Its manufacturing facility in Mesa, Arizona would eventually enable the organization to produce 20,000 units of the SOLO per year.
ElectraMeccanica claims that the total cost of ownership of the SOLO is nearly 50% lesser than the other EV options available in the market. ElectraMeccanica's SOLO Commercial variant comes with 8 cubic sq. feet of storage that enables delivery businesses, including food delivery and package delivery, to run their operations efficiently.
The organization announced that it would come up with traditional electric vehicles immediately after its existing product line gains traction. The share price of ElectraMeccanica at the time of publication was $2.76, with a market capitalization of $317.248 million.
You may keep ElectraMeccanica in the portfolio of EV stocks for:
SOLO autocycle that has the potential to become a major disruptor in EV space.

Upcoming huge manufacturing unit that helps to scale the business.
2. Medigus (NASDAQ: MDGS)

Medigus Ltd. is a technology-based company with a diversified product range covering industries such as electric vehicles and biotechnology. The share price of Medigus at the time of publication was $1.08, with a market cap of $25.758 million.
Headquartered in Omer, Israel, Medigus revamped its business model in 2019 to stay in line with the changing business environment. The organization operates in the electric vehicle industry through its subsidiary, Charging Robotics. The organization is currently developing a robotic platform that eliminates the need for cables, plugs, and charger-enabled parking lots. It uses resonance coils to transfer energy from robots to vehicles.
Medigus is also gaining attention from investors because of its potential to evolve as a strong player in the electric vehicle business through Revoltz, a joint venture between Charging Robotics and EMuze. Revoltz is developing a micro-mobility platform that meets the demands of personal and commercial users in the urban environment. The organization completed the functional prototype and preliminary design of Model One, a commercial micro-mobility vehicle that can be used for food delivery and the last mile.
Medigus also operates in the biotechnology industry through Polyrizon, a biotech company specialized in developing nasal gels that protect deadly viruses, including COVID-19 and Influenza.
Medigus makes it to the watchlist of EV stocks for:
Diversified business model.

Strong presence in EV business through its subsidiaries such as Charging Robotics and Revoltz.
3. AYRO Inc. (NASDAQ: AYRO) 

Headquartered in Texas, AYRO Inc. is a light truck and utility vehicle manufacturing company that manufactures purpose-built electric vehicles to enable last-mile delivery. AYRO claims its electric vehicles help corporate and government entities to reduce emissions and noise signatures by up to 75%. The share price of Ayro at the time of publication was $2.03, with a market cap of $74.84 million.
The stock has been gaining huge attention since it announced an engineering partnership with Gallery Carts to manufacture purpose-built food delivery and on-site hospitality vehicles in 2020. Ayro also partnered with Karma Automotive, owned by Wanxiang Group, and Club Car in 2020 to manufacture 20,000 light-weight commercial electric vehicles over the next three years.
AYRO has collaborated with Element Fleet Management (TSX: EFN), one of the largest automotive fleet managers in the world. This collaboration may help AYRO's clients to optimize their fleets for cost savings, enhance driver and third-party safety, and reduce the environmental impact.
AYRO may be an appropriate EV stock to be on the watchlist for its:
Strategic partnerships with leaders across various industries.

Ability to cater to a multitude of commercial delivery needs through purpose-built EVs.
4. Aqua Metals (NASDAQ: AQMS)

Aqua Metals, headquartered in Nevada, the United States, is a water-based recycling technology company that produces cost-effective recycling solutions for lithium-ion batteries. It owns a patented AquaRefining technology that enables clean and cost-efficient lead recovery. 
The share price of Aqua Metals at the time of publication was $1.55, with a market capitalization of $108.237 million. Aqua Metals expects to complete the operational testing of the full-sized lithium-ion AquaRefining recycling unit by August 2022 and the first full-scale deployment of AquaRefining technology for lithium-ion batteries by January 2023.
Over 11 million metric tons of lithium-ion batteries reach their end of life by 2030. Unless there is a reliable recycling technology, these batteries would go into landfills and impact the environment negatively. Aqua Metals, with its patented AquaRefining technology, can take the advantage of this trend and emerge as one of the largest players in the EV battery recycling industry.
Aqua Metals is the right stock to be on the watchlist for its:
Socio-economic headwinds that increase the demand for recycling of lithium-ion batteries.

Its patented AquaRefining Recycling Technology.
More Info on EV Battery Stocks & Wall Street with WALLSTNOW
Electric vehicles may eventually replace traditional vehicles in the next couple of decades. Investors who keep an eye on the best EV stocks can participate in this transformation and make a handsome return on investment. The four electric vehicle stocks reviewed in this article are small-scale companies that may gain traction through their unique product lines very soon. However, investing in energy penny stocks can be risky. Investors should closely monitor how these top EV companies roll out their strategic initiatives, increase their production capacities, and expand distribution networks before making investments. 
Several EV-related exchange-traded funds (ETFs) are also traded on (New York Stock Exchange) NYSE and NASDAQ. Risk-averse investors may invest in these ETFs as they are known for less volatility and give steady returns over the long term. Investors may also look at other EV stocks like Nio Inc. (NYSE: NIO) and CBAK Energy Technology (NASDAQ: CBAT) if they plan to take advantage of the growing EV market.
Do you want to learn more about EV stocks listed on the stock market? Subscribe to the newsletter of WALLSTNOW today!
Disclaimer: All investments involve the risk of loss. Nothing on this website should be misconstrued as investment advice. Any reference to an investment's historical or projected performance is not a recommendation or guarantee of profit or desired outcome.