What Are Coal Stocks?
Coal stocks are investments made in companies that mine, process, and distribute coal. Coal is a hard and black substance with high amounts of hydrocarbons. It is a non-renewable energy source that takes several years to form and can be used to generate fuel; it can also be chemically processed to make other products. 
Total U.S. coal production in 2020 was 535.4 million short tons. Coal prices are on the rise as the economies continue to recover from the coronavirus pandemic this past year. Further, the supply shortage and the unprecedented power crisis in Europe, China, and India are pushing both coal demand and coal prices up in 2021. This trend may help the coal industry to report better profitability in the medium term. Coal is classified into four types: anthracite, bituminous, sub-bituminous, and lignite.
Anthracite
Anthracite is a rarely available type of coal that has the highest heating value. It contains 86%-97% carbon. Almost all the Anthracite coal in the United States is extracted from northeastern Pennsylvania.
Bituminous
Bituminous coal is widely accessible in the United States. Over 44% of the coal produced in the United States is bituminous. It contains 45%-86% carbon. More than 70% of bituminous coal is extracted from West Virginia, Pennsylvania, Illinois, Kentucky, and Indiana.
Sub-bituminous
Sub-bituminous is also an abundant type of coal. Around 46% of the coal produced in the United States is sub-bituminous. It contains 35%-45% carbon. Sub-bituminous coal mines are mostly found in Wyoming and Montana.
Lignite
Around 9% of the coal produced in the United States is lignite. It contains 25%–35% carbon. It is not subjected to extreme heat and pressure. Lignite is widely accessible in North Dakota and Texas.
Considering the growing discussion around the supply shortages of coal across the world, we'll review the top four coal mining stocks that can provide a generous return on investment to their shareholders.  
The Coal Stocks for Your Watchlist
There are several coal stocks trading on the stock market. We have selected the four best stocks as they have considerable coal reserves and maintain a strong relationship with customers through long-term supply agreements.
Peabody Energy (NYSE: BTU)

Denison Mines Corp (NYSE: DNN)

Arch Resources Inc. (NYSE: ARCH)

Warrior Met Coal Inc. (NYSE: HCC)
All data and figures are according to the date of publication.
1. Peabody Energy (NYSE: BTU)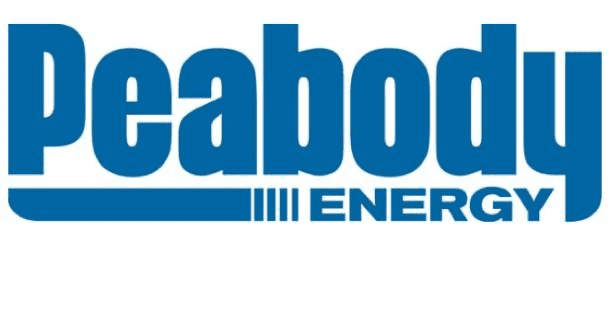 Headquartered in St.Louis, Missouri, Peabody Energy is one of the largest private coal companies in the United States. Peabody's business involves mining, distributing, and selling coal. As of 2020, the organization has over 17 underground and surface coal mining units across the United States and Australia. Customers from over 25 nations purchase coal from Peabody for electricity generation and steel making.
Two aspects are likely to play a vital role in the success of Peabody in the medium term:
Coal Reserves
The success of a coal mining company depends on its ability to acquire and develop coal reserves. With an estimated 3.0 billion tons of proven and probable coal reserves as of December 31, 2020, Peabody is sure to enjoy longevity and long-term sustainability.
Long-term Coal Supply Agreements
Coal mining companies may need to enter into long-term agreements with customers to generate steady revenues. With 90% of sales coming through long-term coal supply agreements (longer than one year), Peabody is expected to report steady growth in revenues over the next few years.
Peabody is likely to outperform analysts' expectations because of its leadership position in the coal mining industry, huge coal reserves, and steady revenues from long-term customer agreements.
2. Denison Mines Corp. (NYSE: DNN)

Denison Mines Corp. is a uranium mining organization headquartered in Toronto, Canada. Currently, Denison is executing projects such as the McClean Lake Mill Project and the Midwest Project. Denison has 22.5% ownership interest in McClean Lake and Mill Project. The project received a 10-year license to conduct the mining operations in 2017 from Canadian Nuclear Safety Commission (CNSC). 
The organization is gaining the attention of investors because of its huge pipeline of core projects:
The Wheeler River Project
Denison has 95% interest in the Wheeler River Uranium Project which is said to be the largest undeveloped uranium project in the Athabasca Basin of northern Saskatchewan. The Wheeler River Project has mineral reserves of 109.4 million pounds of U3O8. With an estimated 14 years of mine-life and 38% pre-tax internal rate of return (IRR), the Wheeler River Project is expected to play a huge role in the long-term sustainability of the organization. The commercial production of this project is estimated to commence by 2025.
Waterbury Project
Dension has 66.6% of ownership interest in the Waterbury Project. With an estimated mine life of six years, the Waterbury Project has a projected mineral reserve of 9.7 million pounds of U3O8. The commercial production of the Waterbury project is estimated to commence by 2028.
Denison may be an appropriate mining stock to be on the watchlist because of its potential projects in the pipeline. However, investors may need to closely monitor how the organization approaches the pre-production activities of these projects and achieve short-term milestones.  
3. Arch Resources Inc. (NYSE: ARCH)

Arch Resources Inc. is a coal mining organization headquartered in St. Louis, Missouri. It is the second-largest coal producer in the country after Peabody Energy. Arch claims that it has 1.6 billion tons of proven and probable coal reserves in 2020.
Arch has been generating steady revenues because of the long-term supply arrangements with customers. The organization sold over 67% of coal through long-term supply arrangements in 2020. These agreements enable the organization to increase the price of coal by a pre-determined and fixed percentage every year.
As of 2020, the organization has seven active coal mines in the United States. The Black Thunder mine located at the Powder River Basin is the organization's major source of revenue. With 699 million tons of recoverable resources, the Black Thunder can keep Arch Resources ahead of the competition over the next few years. Arch Resources may continue to enjoy the leadership position in the thermal coal market because of the projects such as the Leer, the West Elk, and the Leer South.
Investors may keep Arch Resources on the watchlist for its coal mining projects under operation and long-term supply agreements with existing customers.
4. Warrior Met Coal Inc. (NYSE: HCC)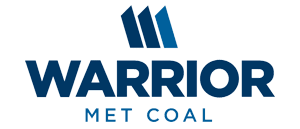 Warrior Met Coal Inc. is one of the largest producers of metallurgical coal in the United States. Headquartered in Alabama, Warrior Met claims to have around eight million tons of mining capacity per year and 0.3 billion tons of recoverable coal reserves.
Warrior Met is gaining the attention of investors because of its methane gas extraction capabilities. The organization extracts 28 million cubic feet of gas daily from 1748 gas wells. 
In February 2020, Warrior Met commenced the pre-production activities at the world-class Bule Creek project which has coal reserves of 103 million metric tons. With a mine life of approximately 50 years, the commercial-scale production at this site may start in the second quarter of 2025. The recoverable reserves may increase to 170 million metric tons if the organization can acquire adjacent mines too.  
Warrior Met also enjoys the logistical cost advantage as its mines are located just 300 miles from the port in Mobile, Alabama. Moreover, the organization has a contract with the Port of Mobile, in Alabama to store eight million metric tons of coal every year. This would help Warrior Met to reduce the logistics and inventory costs significantly.
Warrior Met may make it to the watchlist of the coal mining penny stocks because of its methane gas extraction capabilities, Blue Creek project, and low-cost logistical advantage.
Get Your Wall Street News with WALLSTNOW
Coal is a fossil fuel that plays a crucial role in power generation, steel making, industrial applications, and domestic activities. The four coal stocks reviewed in this article have huge coal reserves and several potential projects in the pipeline. They are also maintaining long-term supply agreements with customers. 
Investors may need to be cautious while investing in coal mining companies as the stock prices move based on the fluctuations in the coal price. They may need to evaluate coal stocks against the factors such as liquidity position, market cap, p/e ratio, dividend yield, free cash flow, and debt to make an informed investment decision. The best alternative for investing in individual coal stocks is coal industry-related exchange-traded funds (ETFs) and mutual funds. ETFs are safe havens as they mitigate the volatility through diversification and reflect the returns of benchmark indices.
Do you want to learn more about coal stocks listed on NYSE and NASDAQ? Sign up for the WALLSTNOW newsletter today!
Disclaimer: All investments involve the risk of loss. Nothing on this website should be misconstrued as investment advice. Any reference to an investment's historical or projected performance is not a recommendation or guarantee of profit or desired outcome.