A Sketch of Uranium Mining Stocks 
In December 2020, one week after the U.S. Senate Committee on Environment and Public Works approved a bill designed to establish a national strategic uranium reserve in the United States, we saw an increase in some of the most popular uranium mining stocks. 
Uranium is a radioactive heavy metal. For more than six decades, it has been used as a vital source of energy. It is found in most rocks and is common in the earth's crust. Also present in the oceans, uranium can be recovered from seawater. 
As the demand for cleaner energy continues to increase, we can expect uranium prices to rise. 
Uranium is most commonly used in nuclear power plants to generate electricity. According to the World Nuclear Association, more than two-thirds of the world's uranium production comes from mines in Kazakhstan, Canada, and Australia. 
In 2019, nuclear energy accounted for 9% of the total U.S. electricity generating capacity. But, the nuclear share of total electricity generation was around 20%, according to the U.S. Energy Information Administration.
57% of the global uranium production comes from in-situ leaching. This method uses a leaching solution pumped down into holes that are drilled into uranium ore deposits. The rest is mined with conventional underground or open-pit mining tactics. 
Uranium Stocks: 4 to Look At Closely 
For those who wish to invest in uranium, we're giving you four stocks to follow. A disclaimer—these, of course, aren't listed in any particular order. 
Energy Fuels, Inc.

Cameco 

Denison Mines

Uranium Energy 
Energy Fuels Inc. (NYSEAMERICAN:UUUU/TSE: EFR)
As the leading U.S. producer of uranium and vanadium, Energy Fuels, Inc. is responsible for nearly 20% of all electricity production in the United States. It also represents 55% of the U.S. carbon and emission-free energy production.
Headquartered in Lakewood, CO, the company was founded in the late 1980s to early 1990s. As of March 9, 2021, the company was trading at $5.13/share. 
This is likely a result of the news that the miner and developer is expected to post a quarterly loss of $.03/share in its upcoming report. Revenue for the quarter is expected to be around $.55 million, down from 21.4% compared to this time last year.
The earnings report may drive the stock price up if the numbers are better than expected, but it may send the stock price down if they are lower than expected.
Cameco Corporation (NYSE:CCJ)
Cameco Corporation, otherwise known as the Canadian Mining and Energy Corporation, is one of the leading uranium suppliers in the nation. 
Beyond supplying uranium, they also refine it, convert it, and manufacture it into fuel. This nuclear fuel supports power plants all over the country. It was founded in 1988 as the result of a merger of the uranium companies Saskatchewan Mining Development Corporation and Eldorado Nuclear Limited.
Q4 and annual 2020 financial reports reveal that the Q4 net earnings were $80 million, the adjusted net was $48 million. The company reported an annual net loss of $53 million, with an adjusted net loss of $66 million. This was a result of how COVID-19 impacted the business since operations in the uranium segment greatly reduced production.
As of March 9, 2021, the stock was trading at $15.75 (USD) a share. Its market capitalization is $6.26 billion. The 52-week high was $17.99 per share, and the 52-week low was $5.30.
Denison Mines (NYSE:DNN/TSX/TSXV:DML)
Denison Mines is headquartered in Toronto, Canada. Its projects are primarily based in the Athabasca Basin, where the world's largest uranium mining operations take place. It includes the McArthur River, Cigar Lake, Key Lake, and McClean Lake uranium mills. 
They also participate in a number of other projects including Wheeler River, Waterbury Lake, Hook-Carter project, and the Midwest project.
It trades on the NYSE in America, and the TSX in Canada. As of March 9, 2021, it was trading at $1.03 USD and $1.30 CAD respectively. Its market capitalization is $745 million. The 52-week low is $0.19, and the high is $1.805. 
As an exploration company, it's a junior mining company, relying on investors to cover its expenses until it discovers a uranium deposit or another company purchases it.
Uranium Energy Corp (UEC)
The Uranium Energy Corporation is an American uranium mining and exploration company.
They are headquartered in Corpus Christi, Texas, where they play a significant role in the Palangana, Burke Hollow, and Goliad ISR projects, thanks to the fully-licensed Hobson Processing Facility. They control the Reno Creek project, which is the largest permitted pre-construction uranium project in the country. 
UEC also controls numerous uranium projects in New Mexico, Arizona, and Paraguay. In addition, they have a vanadium/uranium project in Colorado and one of the largest and highest-grade undeveloped Ferro-Titanium deposits in the world (also in Paraguay).
As of March 10, 2021, the stock is trading at $2.21 per share. Their market capitalization is $439.92 million. The 52-week high is $2.56, and the 52-week low is $0.35.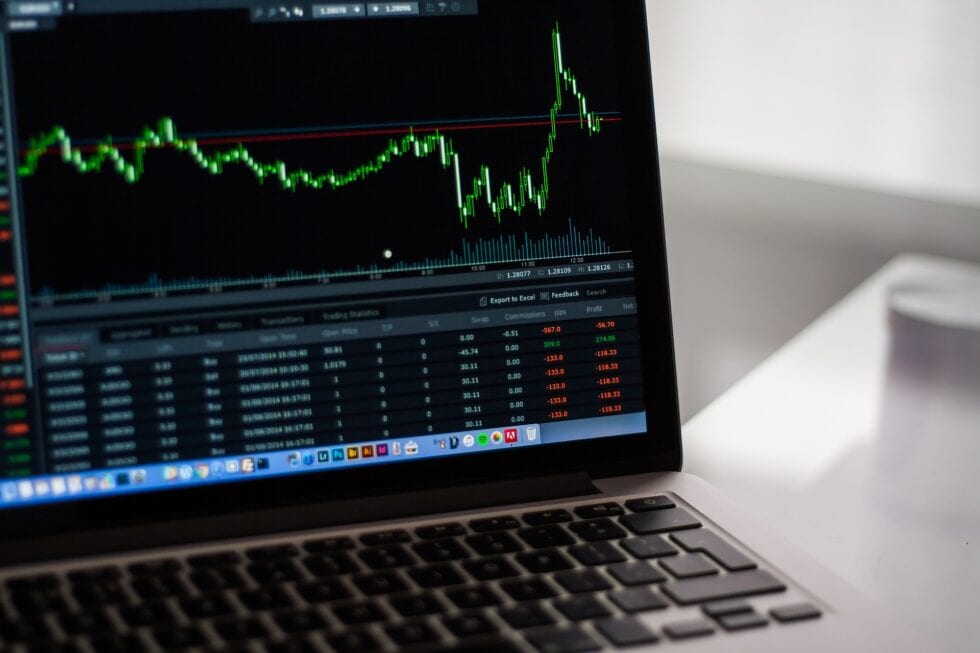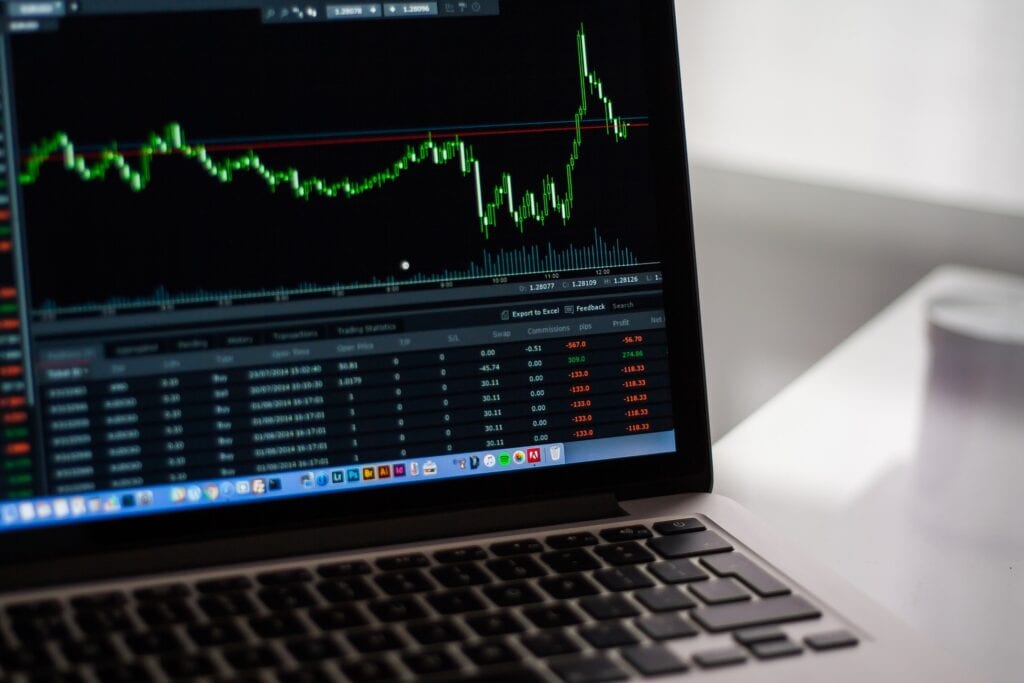 The Bottom Line on Uranium Mining Stocks
If you've been looking to diversify your portfolio with the mining sector, the uranium market could be the place to start. 
Choosing the right investment option depends on multiple factors. Junior miners have different risks and rewards compared to major miners.
Major miners have hundreds of deposits that are being actively mined, so the contents of any single deposit aren't likely to significantly change the stock value. 
A change in the market value of the mineral that makes up a larger percentage of the deposit has a much larger effect than a new deposit or a failed deposit. Junior mining stocks sink or swim based on the results of their feasibility studies.
Junior mining stocks typically see the most action leading up to and immediately after their feasibility study. 
If the study result is good, the volume may increase drastically. The opposite is also true. Most of the time, junior miners don't mine any feasible deposits they find all the way to the end. 
Instead, they either sell the deposit or their company to a larger minor and move on to looking for another one. Junior mining stocks form a line that feeds into the major miners. 
From this point of view, the larger risks (and rewards) are from investments in junior miner companies.
If you have the capital to risk, junior miners like Denison Mines may be where you want to invest. But, if you're not able to risk losing your investment, perhaps invest with the majors.
You may also wish to consider investing in exchange-traded funds (ETFs) or look for other uranium producers and uranium miners, such as Ur-Energy (URE).
Ready to learn more about investing in mining commodities? Contact us and subscribe today!