Bank Stocks 101
Did you know the market size of the U.S. commercial banking industry was $703.5 billion in 2021? Banking stocks have always been a part of Warren Buffett's portfolio for the last few decades. Berkshire Hathaway has several banking stocks, including Bank of America, U.S. Bancorp, and the Bank of New York Mellon in its portfolio, as of July 2021.
The three categories of banking businesses are commercial banks, investment banks, and universal banks.
Commercial Banks: Commercial banks offer financial services such as checkings and savings accounts, loans, and credit cards to a range of customers, including retail customers and businesses. Commercial banks boost consumption in the retail market and contribute to the economic growth rate.
Investment Banks: Investment banks offer financial services to institutional investors and large-scale businesses. They act as advisors to individuals, corporations, and governments in complex financial transactions. Organizations seek the help of investment banks when they plan to go for an initial public offering (IPO) and need a piece of advice on mergers and acquisitions.
Universal Banks: Universal banks bring retail, commercial, and investment banking services under one roof. Universal banks can also offer products like insurance, asset management, trading, and underwriting.  Large-scale banks such as JP Morgan Chase (NYSE: JPM), Citigroup (NYSE: C), and the Bank of America (NYSE: BAC) offer universal banking services.
Bank stocks can bring the right risk-return balance to your portfolio of investments. In this article, we'll review the top five best bank stocks you can keep on the watchlist or buy right now.  
The Top 5 Best Bank Stocks 
Here is the list of the top five best bank stocks you can buy right now:
Wells Fargo (NYSE: WFC) 

U.S. Bancorp (NYSE: USB)

Morgan Stanley (NYSE: MS)

JPMorgan Chase & Co. (NYSE: JPM)

Goldman Sachs Group (NYSE: GS)
*All data is based on surrounding dates of publication.
Wells Fargo (NYSE: WFC) 

Wells Fargo is a multinational financial services company with corporate headquarters located in San Francisco, California. Wells Fargo is a universal banking institution that offers a range of products and services, including banking, credit cards, loans, wealth management, and mortgages. It is one of the four big banks, popularly known as the "Big Four," in the United States. 
The share price of Wells Fargo at the time of publication was $47.97, with a market cap of $196.98 billion.
Wells Fargo can be the best stock to purchase right now because it is implementing a strategic plan to:
 Reduce expenses by $8 billion

 Ramp up the net income through its investment banking and credit card business
The initiatives, such as minimizing management layers, closing non-performing branches, and reducing office space by 20%, are likely to help Wells Fargo mitigate non-interest expenses and improve the efficiency ratio.  
The bank is also cross-selling investment banking services to its existing customers to ramp up the revenues. As one of the largest commercial lenders in the United States, Wells Fargo has a large customer base in the mid-market (organizations with annual revenue between $10 million and $1 billion).
Ramped up revenues, improved efficiency ratio, and reduced non-interest expenses are likely to help Wells Fargo's stock to outperform the S&P 500 index in the medium term.
U.S. Bancorp (NYSE: USB)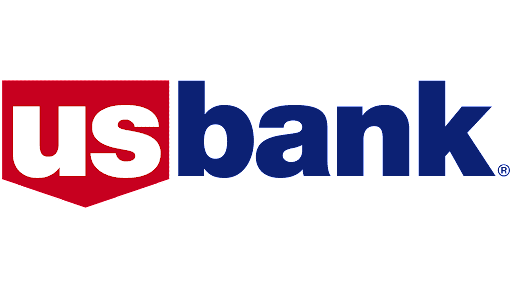 U.S. Bancorp is based in Minneapolis, Minnesota. As the fifth-largest financial institution in the country with $550 billion assets, U.S Bancorp offers personal, consumer, and commercial banking services.
U.S. Bancorp is a dividend stock. The five-year average dividend yield of the bank is 2.83% which is higher than the average dividend yield of the S&P 500 Index.
The major strength of U.S. Bancorp is credit quality. It is a well-run bank with an emphasis on quality loans and conservative loss provisions. U.S. Bancorp always outperforms its peers in metrics, such as Return on Equity (ROE), Return on Assets (ROA), and allowances for credit losses because of the strong credit quality.
As an exclusive commercial bank, U.S. Bancorp is highly optimistic about participating in the COVID-19 economic recovery in the short term. We also believe that the bank has an opportunity to extend loans to small and medium scale enterprises (SMEs) that need money for capital expenditure and liquidity management.
If you are looking at an exclusive commercial bank with a good dividend payout for your portfolio, U.S. Bancorp can be the right choice.
Morgan Stanley (NYSE: MS)

A leader in investment banking, Morgan Stanley has headquarters in Midtown Manhattan, New York City. The major business areas of Morgan Stanley are wealth management, investment management, and institutional securities. The bank takes active participation in Public Offerings and Private Placements (fundraising through the sale of securities to a selected set of investors).
The bank has been restructuring its business to increase revenues for the last two years. One of the restructuring activities is inorganic expansion. It has acquired Shareworks in 2019, E-Trade in 2020, and Eaton Vance in 2021. These expansion initiatives are likely to help Morgan Stanley reach more customers, save costs, and improve distribution in the medium term.
Morgan Stanley has always maintained a sufficient liquidity position. As of March 2021, the bank has liquid assets worth $105.7 billion. The strong liquidity helps the bank to easily overcome short-term crises.
Overall, Morgan Stanley is likely to be in your portfolio of banking stocks because:
It's a leader in investment banking

Its strong liquidity position

Its inorganic expansion to ramp up revenues
JPMorgan Chase & Co. (NYSE: JPM)

Headquartered in New York City, JP Morgan Chase & Co is the largest bank in the United States by assets as of December 2020. JP Morgan offers a gamut of services, including but not limited to, retail banking, commercial banking, investment banking, merchant services, brokerage, wealth management, and institutional asset management. JP Morgan markets its credit card business under the Chase brand.
The share price of JP Morgan at the time of publication was $154, with a market capitalization of $461.03 billion.
JP Morgan is taking the initiative to invest in technology to improve operational efficiencies. The bank has announced that it would invest $11 billion in technology every year. Jimon Dimon, the CEO of JP Morgan, in the fourth quarter earning report of 2020, hinted that the bank is keen to acquire medium-scale fintech companies in the asset management segment. 
The reasons for keeping JP Morgan in your portfolio are:
Market leader with strong earning power

A fortress balance sheet with huge net revenues

Diversified revenue streams (offsets the risk)

Proposed investments in technology
Goldman Sachs Group (NYSE: GS)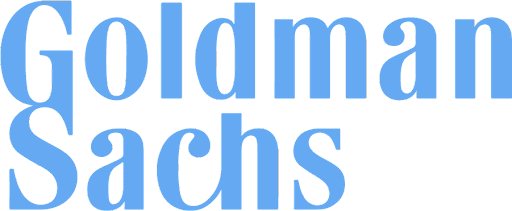 Goldman Sachs Group is a financial services company headquartered in New York City. It is one of the largest investment banks by revenue in the world. The bank also offers services like securities underwriting, asset management, commercial banking, mutual funds, and credit cards.  
With a market capitalization of $132.67 billion at the stock price of $393.57 (at the time of publication), Goldman Sachs has outperformed its peers in the coronavirus pandemic because of strong investment banking and global market divisions.
The bank is likely to be less vulnerable to broader market volatility because of its smaller consumer banking division when compared to its peers like Bank of America (NYSE: BAC) and U.S. Bancorp (NYSE: USB). The asset and wealth management divisions of the bank are at an inflection point; we expect these divisions to report huge revenues in upcoming years. 
Wall Street News with WALLSTNOW
Stocks in the financial services sector can be worth pursuing. Though the banking businesses seem complex, they often offer good returns (just like tech stocks) to investors who stay with them for the long term without any price target. The list of financial stock picks reviewed in this article are leaders in the banking sector and are likely to beat the returns of banking indexes like the Dow Jones U.S. Banks Index and Nasdaq Bank in the long term.
Investors should use valuation metrics, such as earning per share (EPS), liquidity position, price-to-earnings (PE) ratio, and business expansion initiatives while evaluating banking stocks. Keep an eye on Federal Reserve policies on interest rates as they can also influence the banking stocks in the short term. 
Want to learn more about stock market investments in the financial services industry? Subscribe to the WALLSTNOW newsletter today to get all the latest information!
Disclaimer: All investments involve the risk of loss. Nothing on this website should be misconstrued as investment advice. Any reference to an investment's historical or projected performance is not a recommendation or guarantee of profit or desired outcome.