Investing in Insurance Stocks
Did you know that the insurance industry of the United States was worth $1.32 trillion in 2019? It employed more than 2.9 million people as of December 2020, and insurance stocks have historically delivered sizable returns to investors.   
An investor should look at metrics such as Loss Ratio, Combined Ratio, and Expense Ratio when purchasing insurance stocks. 
Loss Ratio

: It is the ratio of claims paid out to premiums collected by an insurance company. If an insurance company collects $100 million in premiums and pays out $50 million in claims, its loss ratio would be 50%.

Expenses Ratio

: It is the ratio of operating expenses to premiums collected by an insurance company. If an insurance company collects $100 million in premiums and spends $20 million on running operations, its expense ratio would be 20%.

Combined Ratio

: It is the combination of the expense ratio

and

loss ratio. If an organization collects $100 million in premiums and spends $80 million in claims and operating expenses, its combined ratio would be 80%.
Investors should also consider what kind of insurance they'd like to invest in, as each category has its own ups and downs. Insurers are broadly categorized into health insurers, property & casualty insurers, life insurers, reinsurance issuers, and specialty insurers.
Health Insurers:

Health insurers offer health insurance products that cover the healthcare expenses of an individual.

Property & Casualty Insurers

: Property & Casualty insurance products offer coverage on assets such as homes, properties, and automobiles. These insurers would also offer liability insurance that protects against claims made from injury or damage to a third party. 

Life Insurers

: Life insurance companies protect nominees upon the death of the insured person.

Reinsurance

: Reinsurance companies

offer insurance products to insurance companies

. Most insurance companies take insurance policies to cover the losses that arise from natural disasters.

Specialty Insurers:

Specialty insurers cover anything or everything that a sta

ndard insurance company does not cover. Construction companies often take specialty insurance covers to protect against claims made for pollution and errors in design.
In this article, we identified a list of the five insurance companies that could give a handsome investment income in the long term.
*All data is according to the date surrounding publication.
Best Insurance Stocks to Watch Closely
MetLife (NYSE: MET)

MetLife Inc is one of the largest insurance providers in the world. It also offers retirement solutions like annuities and employee benefit programs. The organization has 90 million customers worldwide. It is the third-largest company in terms of direct premiums written.
MetLife is a consistent dividend-paying organization; it has been offering a dividend yield of over 3% for the last five years.
The adjusted return on equity (ROE) ratio of 13% in 2020 indicates that the organization effectively uses its shareholders' equity to generate revenues. Insurance companies need huge liquid cash or convertible current assets. With over $5.3 billion worth of cash and liquid assets in 2020, MetLife is enjoying a superior liquidity position.
Anthem (NYSE: ANTM)

There's a good chance you've seen this company name on the insurance card provided by your employer. Anthem, Inc is one of the largest health insurance providers in the United States. It offers managed care plans for employers of all sizes, individuals, and Medicaid & Medicare members. Anthem serves more than 106 million people, and revenues have grown from $90 billion in 2017 to $122 billion in 2020.
Anthem is expanding its market in the United States through frequent acquisitions. It acquired Missouri and Nebraska Medicaid plans of WellCare Health in 2020; these two plans bring around 30,000 Medicaid members under Anthem's coverage. The organization has also announced that it would acquire myNexus Inc., a connected care management services company.
Anthem's financial strength, steady cash flows, business expansion through acquisitions, and consolidation in the healthcare industry make Anthem one of the best health insurance stocks to be in your investment portfolio.
Allstate (NYSE: ALL)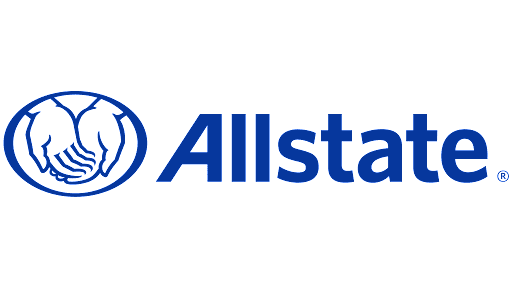 The Allstate Corporation is an American insurance company headquartered in Illinois. It offers all kinds of insurance products, including homeowners insurance, life, business, auto, event, and pet. 
Allstate has a loss ratio of 59.2% and an expense ratio of 24.5% for the quarter ending in December 31, 2020. Allstate's revenue has grown from $36.53 billion in 2016 to $44.79 billion in 2020.
Allstate has announced in January 2021 that it is acquiring National General for $4 billion; this acquisition increases the market share of Allstate in the personal property insurance segment.  
The recent acquisitions of SquareTrade in 2017 and PlumChoice in 2018 would help Allstate to diversify its services and reduce the unsystematic risk in the medium term. With an ROE ratio of 27.09% at the time of publication, Allstate is one of the value stocks available to grab in the insurance sector.
Prudential Financial (NYSE: PRU)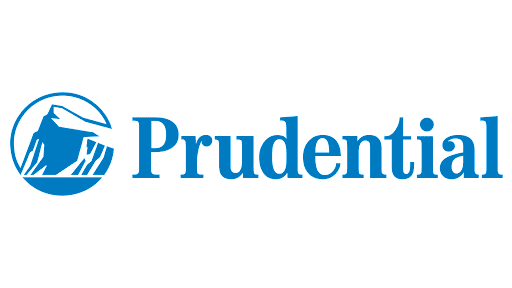 Prudential Financial, Inc. is an American company that offers a wide range of products, including insurance, mutual funds, annuities, and investment advice through its subsidiaries.
Diversification is the strength of Prudential; the diversification is helping the organization to offset the poor performance of one segment from the superior performance of another segment.
Prudential has made several changes in operations to enhance operational performance and profitability:
Sold the underperforming businesses, including Prudential of Korea and Prudential of Taiwan.

Maintained a huge cash position and liquid assets; as of the third quarter of 2021, Prudential has $6.1 billion worth of cash and liquid assets.

Launched an expense management plan to save $750 billion by 2023.
The industry's best dividend yield, superior liquidity position, strong asset management, diversification in services, and timely management decisions make Prudential a strong bet in the insurance industry.
UnitedHealth Group (NYSE: UNH)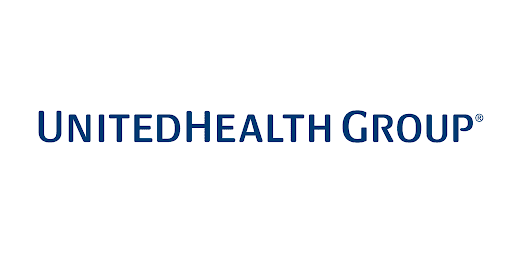 UnitedHealth Group is an American managed care and health insurance company. 
Industry leaders like UnitedHealth are usually safe bets for stock market investments. UnitedHealth is a reasonably diversified business; it generates 63% of revenues from the United Healthcare segment and 37% of revenues from Optum, a technology-enabled health services business segment.
Shareholder-friendly management, a large customer base, financial stability, and good net profit margins make UnitedHealth a suitable company for the portfolio of insurance businesses.
Stock Info and Updates with WALLSTNOW
Insurance stocks can give you huge returns in the medium to long term. The five insurance stocks listed in this article are large caps with strong fundamentals. They are dividend stocks and likely to undergo less volatility. With a loyal customer base worldwide, these insurance stocks generate consistent revenues and outperform their peers within the industry. An entry into these stocks at the right time enables you to generate better returns than index funds, exchange-traded funds (ETFs), and real estate.
There are several other insurance stocks, including Markel (NYSE: MKL), Progressive Corporation (NYSE: PGR), American International Group (NYSE: AIG), Berkshire Hathaway (NYSE: BRK.A), and CVS Health (NYSE: CVS), that are trading on New York Stock Exchange and NASDAQ. However, you should check these companies' market cap, stock price, valuation, and liquidity position before investing in them. 
Want more information on insurance stocks that could generate good investment income for you? Subscribe to the WALLSTNOW newsletter today to get all the latest information! 
Disclaimer: All investments involve the risk of loss. Nothing on this website should be misconstrued as investment advice. Any reference to an investment's historical or projected performance is not a recommendation or guarantee of profit or desired outcome.