Did you know several large-cap stocks today were once penny stocks? For instance, the shares of Monster Beverage Corporation, a large-cap company with a market cap of $4.9 trillion in July 2021, were available at less than $0.5 in 1999.
So, do all penny stocks become top gainers like Monster Beverage in the long run?
Nope. Not always.
Most penny stocks bite the dust before they get recognized by seasonal investors on the stock market. However, a few stocks under $2 make it to the top and accumulate huge wealth for investors over the long term.
How do you find these best penny stocks? What makes a trading penny stock under $2 a good bet for the long-term investment? 
Penny stocks with the characteristics like an economic moat, low debt, strong distribution network, and ability to generate long-term funds are more likely to eventually become top gainers. 
In this article, we'll provide a list of penny stocks under $2 that have the potential to generate a huge ROI for investors in the long term. Here are the top 8 stocks under $2 to keep a watchful eye on: 
T2 Biosystems (NASDAQ: TTOO)

T2 Biosystems develops healthcare diagnostic products on T2 Magnetic Resonance (T2MR®) detection technology. The product lines of T2 Biosystems are the T2 Bacteria Panel, T2Candida Panel, and the T2 SARS –CoV-2 Panel.
The share price of T2 Biosystems at the time of publication was $1.08. T2 Biosystems is not a profitable company yet. The organization has been reporting operational losses for the last 10 years because of high R&D expenses. (The R&D expenses of T2 Biosystems in 2020 were $16.9 million.)
However, this could still be a positive sign for the future growth prospects of T2 Biosystems. A significant portion of R&D expenses is going towards developing innovative products like T2 Lyme Panel and T2 Cauris Panel, which will provide an accurate diagnosis for Lyme disease and Candida Auris (C. Auris) fungal disease, respectively. 
The existing diagnostic tools for these diseases suffer from extended detection times and low accuracy. The successful launch of the T2 Lyme Panel and the T2 Cauris Panel would make T2 Biosystems a strong bet for long-term investment in the health industry.
T2 Biosystems has developed a T2 SARS –CoV-2 Panel that helps detect strains of the COVID-19 virus. The market for the diagnostic kits of mutated strains of COVID-19 is expanding rapidly, making a product like T2 SARS –CoV-2 an advantage for T2 Biosystems over its competition.
ADMA Biologics (NASDAQ: ADMA)

ADMA Biologics is a biotech company that manufactures and markets specialty plasma-derived products that treat and prevent infectious diseases.
The stock price of ADMA Biologics, at the time of publication, was $1.58.
ADMA has three products approved by the Food and Drug Administration (FDA). They are BIVIGAM®, ASCENIV™, and NABI-HB®. The organization has also received the most anticipated Pre-Approval Inspection of the Boca Raton, FL manufacturing facility for the application of VanRx SA25.
The stock price of ADMA is poised to grow because VaxRx approval may result in an increased supply consistency, higher operational margins, better operational efficiency, and predictable revenues in the medium term.
9 Meters Biopharma (NASDAQ: NMTR)

9 Meters Biopharma is an emerging and pre-clinical stage biopharmaceutical company that produces drug candidates for celiac disease and short bowel syndrome.
The share price of 9 Meters at the time of publication was $1.18. Larazotide, the drug candidate for adult celiac disease, is in phase-3 of the clinical trial. The anticipated successful launch of Larazotide would make it one of the first advanced drug candidates for celiac disease in the market.
Vurolenatide, a drug candidate for short bowel syndrome, is in phase-2 of the clinical trial. The organization has three more drug candidates such as NM003, NM004, and NM102 in the pre-clinical stage. All these drugs may get clinical approval within the next ten years. 
9 Meters Biopharma is one of the best stocks under $2 because of its pipeline of unique drug candidates.
Color Star Technology Co. (NASDAQ: CSCW)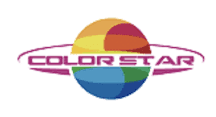 Color Star Technology Co. is an education services company that provides online music education and music performances. The organization provides an online entertainment platform that streams celebrity lectures and concert videos through its subsidiaries, Color China Entertainment Ltd. and CACM Group NY, Inc.
The share price of Color Star, at the time of publication, was $0.92. The Wall Street Journal in July of 2021 reported that the stock had a 52-week low of $0.36 per share and a 52-week high of $2.67 per share.
With the current ratio of 5.98 (according to MarketWatch), the organization is maintaining sufficient liquid assets to produce its ongoing flow of content. 
The market for online education services is expanding rapidly. Color Star Technology can gain a significant customer base by creating quality educational content. Investors should closely watch this penny stock as online education has become one of the most preferred ways for people to gain knowledge!
Evofem Biosciences, Inc. (NASDAQ: EVFM)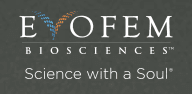 Evofem Biosciences, Inc. is a commercial-stage biosciences company. It develops and markets innovative products that improve women's sexual and reproductive health.
The organization had launched its first commercial product, Phexxi®, in September of 2020. Evofem has another product, EVO100, under phase-3 clinical trials.
The share price of Evofem Biosciences at the time of publication was $0.92. The organization reported revenue of $0.446 million in 2020 from its product, Phexxi®. The organization has also secured a $25 million strategic investment from Adjuvant Capital in 2020.
Commercially viable product lines and the ability of the top management to secure long-term funds make Evofem a potential penny stock to keep on the watchlist. 
Globalstar, Inc. (NYSE: GSAT)

Globalstar, Inc. is a satellite communications company that offers innovative satellite IoT solutions and asset tracking services. The product range of Globalstar includes portable telephones, simplex data modems, and duplex data modems.
The share price of Globalstar, at the time of publication, was $1.46 on the New York Stock Exchange.
David Kegan, the CEO of Globalstar, predicts that the global satellite IoT market would grow from $1.5 billion in 2021 to $2.5 billion by 2027. Kegan has also stated that Globalstar can reach 90% of this market opportunity. Globalstar has a huge role to play in the American and Canadian private LTE services market.
The huge addressable market could help Globarstar increase its market share and generate steady revenues in the medium term. 
Luokung Technology Corp. (NASDAQ: LKCO)

Luokung Technology provides spatial-temporal data services that enable smart transportation, autonomous driving, and vehicle-to-road communication.
The share price of Luokung, at the time of publication, was $1.69. The share price of Luokung had undergone huge volatility in the last year. MarketWatch reported in July 2021 that the stock had a 52-week low of $0.36 per share and a 52-week high of $3.86 per share. 
The organization has been reporting steady revenues since 2017. However, the net income is still negative because of higher operating costs. The positive sign is that the organization is investing hugely in mapping technologies, autonomous driving, and drone technology.
Since autonomous driving is the future of transportation, the technologies offered by Luokung are expected to gain traction in upcoming years. Investors should keep an eye on strategic partnerships, R&D investments, and changes in regulatory standards before purchasing the shares of Luokung.
Medalist Diversified REIT, Inc. (NASDAQ: MDRR)

Medalist Diversified REIT, Inc. is a commercial real estate company that operates in the secondary and tertiary markets in the Southeast of the United States.
The share price of Medalist at the time of publishing this article was $1.25.
Medalist has an experienced management team that brings 50 years of experience in commercial real estate. A good reputation in the Southeast markets, disciplined investment approaches, and the ability to identify undermanaged properties with value-added opportunities make Medalist a potential penny stock to look out for.
Get Your Stock Information with WALLSTNOW
Penny stocks that operate in industries like biotech, autonomous vehicle technology, cannabis, and online education can generate huge wealth for investors in the medium to long term. Investing in Robinhood penny stocks can be risky because of the low trading volume and high intraday volatility. Further, penny stocks that trade on over-the-counter (OTC) are associated with high risk just like cryptos.  
In addition to this watchlist, you can also closely monitor some other penny stocks like Sundial Growers (NASDAQ: SNDL), Motus GI Holdings (NASDAQ: MOTS), Neovasc, Inc. (NASDAQ: NVCN), Powerbridge Technologies Co Ltd. (NASDAQ: PBTS), SeaChange International, Inc. (NASDAQ: SEAC), and SenesTech, Inc. (NASDAQ: SNES). 
Investors should use characteristics like product pipeline, R&D investments, growth prospects of the industry, and quality of top management as stock screeners before investing money in penny stocks.
Want more information on the best penny stocks that could generate a positive ROI for you? Signup for the WALLSTNOW newsletter today to get all the latest information! 
Disclaimer: All investments involve the risk of loss. Nothing on this website should be misconstrued as investment advice. Any reference to an investment's historical or projected performance is not a recommendation or guarantee of profit or desired outcome.