"Why should I look at the current market price of a stock before making an investment decision?"
"When an organization is fundamentally strong, why does it matter if the share price is $20, $50, $100, or $1,000?" 
These are the questions that often arise in an investor's mind. 
No one denies the fact that investment decisions are to be made based on fundamental analysis, but you can derive many insights from the current trading price of the stock. For instance, small caps that trade below $5 are likely to be volatile with lower trading volumes on the stock market. Stocks like Amazon, a global leader in e-commerce, and Tesla, a global leader in electric vehicles, tend to be less volatile with higher levels of liquidity. 
The best penny stocks have higher growth potential, but they can be risky. Stocks with large market capitalization have lower growth potential but are typically safer bets. If you want to strike the right balance between the growth potential and risk, you should look at stocks trading below $50. 
Here is a list of the 6 best stocks under $50 with strong fundamentals and potential tailwinds. 
Teva Pharmaceuticals (NYSE: TEVA)

The stock price at the time of publication:

$8.81

Market cap:

$9.2 billion

PE ratio:

3.8

52-week high:

$13.30

52-week low:

$8.24
Teva Pharmaceuticals is a global pharmaceutical company that manufactures and sells generic drugs, active pharmaceutical ingredients, and specialty therapeutic drugs. 
Over 50% of revenues for Teva come from the generic drugs segment. Teva has become the second-largest generic drugs manufacturer in the world due to the following core competencies.
A strong distribution network

60 manufacturing facilities worldwide

A large customer base (Teva claims that more than

200 million people worldwide

take one of its medicines every day)
Teva has two blockbuster specialty therapeutic drugs: Austedo and Ajovy.
Austedo is a drug that treats Huntington's Disease (it is a peculiar condition that results in involuntary muscle movements). Austedo's revenues in Q4 2020 were $185 million, a 36% increase from Q4 2019 in North America.
Ajovy is a drug that treats migraines. Ajovy's revenues in Q4 2020 were $26 million, a 44% increase from Q4 2019 in North America. According to the Migraine Research Foundation, 39 million people in the United States are suffering from migraines. Teva can effectively utilize its large production capabilities to ramp up Ajovy's production and reach at least half of these migraine patients in North America through its existing distribution network. 
AT&T (NYSE: T)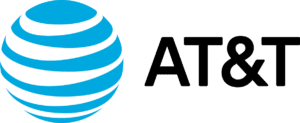 The stock price at the time of publication:

$28.05

Market cap:

$200.9 billion

PE ratio:

8.59

52-week high:

$33.80

52-week low:

$26.35
AT&T is one of the largest telecommunications companies in the world. It has a gamut of product lines including, but not restricted to, mobile telephones, fixed-line telephones, broadbands, digital televisions, OTT services, and satellite television. 
AT&T is a dividend stock that has been consistently paying dividends for the last few years. At the current stock price, the annualized dividend yield is around 7%. 
The scattered focus had been the major weakness of AT&T for the last few years. The revenues and stock price of AT&T were stagnant due to the scattered focus. However, the recent announcement to spin-off Warner Media and merge it with Discovery Communications gives hope that the organization would focus on its core wireless business. 
The wireless business of AT&T has already been gaining traction since the second half of 2020. This spin-off announcement is likely to boost the prospects of the wireless business. Investors should keep an eye on how the wireless business of AT&T would evolve and compete against T-Mobile and Verizon. 
AT&T makes it into the list of the best stocks under $50 because of its:
High dividend yield 

Relatively cheaper valuation

Huge free cash flow ($27 billion at the end of 2020)
Pfizer (NYSE: PFE)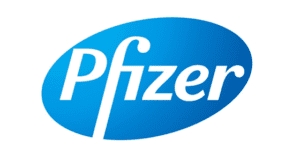 The stock price at the time of publication:

$41.68

Market cap:

$233.31 billion

PE ratio:

21.11

52-week high:

$43.08

52-week low:

$32.83
Pfizer Inc. is a pharmaceutical and biotechnology company that produces medicines and vaccines for oncology, cardiology, neurology, and endocrinology.
Pfizer's stock has been in the spotlight after Albert Bourla became the CEO in January 2019. Bourla made the following decisions to enable the organization to focus on commercializing innovative drugs and expanding its vaccine business using mRNA Technology. 
The organization is also producing the COVID-19 vaccine in partnership with BioNTech. Pfizer-BioNTech's COVID-19 vaccine is a grand success in the market. Pfizer claims that it had received orders to produce nearly 3 billion doses of the COVID-19 vaccine from various parts of the world, including an order of 1.8 billion doses from the European Union. Pfizer expects to generate revenue between $15 billion and $26 billion from the sales of the COVID-19 vaccine.
Pfizer is a perfect stock to be on the list of the best stocks under $50 for the following reasons:
Cheap valuation

Consistent dividend payout (dividend yield of around 4% at the current stock price)

A large pipeline of orders for the COVID-19 vaccine
Slack Technologies Inc. (NYSE: WORK)
The stock price at the time of publication:

$45.20

Market cap:

$26.5 billion

PE ratio:

31.4

52-week high:

$45.64

52-week low:

$24.09
Slack Technologies Inc. is an American software company. It offers a workplace collaboration platform that facilitates real-time messaging. 
The revenue growth of Slack has been exceptional for the last few years (Slack's revenue in 2020 was $901 million, a 43% increase from the previous year).
The platform continues to attract new paying customers each passing quarter. Slack is likely to draw more paying customers because remote working is here to stay in the future. 
Salesforce acquired Slack for $27.7 billion in December 2020. Once the merger is completed, investors would receive $26.79 in cash and 0.077 shares of Salesforce for each share of Slack.
This acquisition makes Slack an interesting stock to monitor. Slack needs a huge investment to improve its features and attract new customers. If this investment does not happen, Slack may not be able to compete against Teams, a workplace collaboration product from Microsoft (Microsoft, a cash-rich company, is investing hugely in improving features of Teams).
If you like Salesforce and want to take advantage of merger arbitrage, Slack Technologies is the stock to look at.
Bank of America (NYSE: BAC)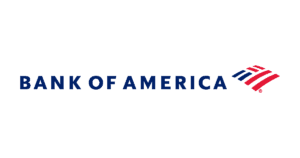 The stock price at the time of publication:

$37.70

Market cap:

$319.9 billion

PE ratio:

12.57

52-week high:

$43.49

52-week low:

$22.95
Bank of America is an investment banking and financial services holding company. It is one among the Big Four banking institutions in the United States. The products of Bank of America include, but are not limited to, asset management, credit cards, equities trading, insurance, and mortgage loans. 
Over the last five years, the stock outperformed the S & P 500 Index and its peers in the financial sector by generating an annualized return of 21%. 
Bank of America manages $3 trillion assets, the second biggest in the United States after JP Morgan. The major strengths of Bank of America are digital banking (its digital banking platform has 40 million active users) and diversity of services. The diverse services are helping Bank of America sail through better than its competitors during crisis times and volatile market cycles. 
If you are interested in having a financial stock in your portfolio of stocks under $50, keep a close eye on Bank of America. 
The Carlyle Group (NASDAQ: CG)

The stock price at the time of publication:

$46.82

Market cap:

$16.59 billion

PE ratio:

9.25

52-week high:

$48.44

52-week low:

$23.48
The Carlyle Group is a financial services corporation that offers services like private equity, private credit, and alternative asset management. 
The company has $260 billion assets under management (AUM) as of March 31, 2021. The stock at the current market price is undervalued with a PE ratio of 9.25. 
The following are the major strengths of The Carlyle Group:
Stable income from the AUM

Strong relationships with capital providers

Availability of huge capital to invest
The organization has quickly recovered from the COVID-19 crisis in 2020 and posted strong numbers in Q1 and Q2 2021. For instance, the organization reported net revenue of $889 million in Q1 2021, against a net loss of $612 in Q1 2020.
Get Your Stock Information with WALLSTNOW
Stocks under $50 show less volatility and have great growth potential. The six stocks listed in this article are growth stocks; they are likely to outperform their peers and S&P index returns in both the short term and long term. In addition to these six, several stocks in trending industries, such as biotech, cannabis, information technology, and healthcare, are trading at below $50. We suggest you use the stock price also as a screener while selecting the top stocks.
You can make some of these stock picks as a part of your portfolio if your investing principles allow you to take moderate risk.
Want more information on stocks and Wall Street news that could generate a positive ROI for you? Become a subscriber for the WALLSTNOW newsletter today to get all the latest information! 
Disclaimer: All investments involve the risk of loss. Nothing on this website should be misconstrued as investment advice. Any reference to an investment's historical or projected performance is not a recommendation or guarantee of profit or desired outcome.