Penny Stocks for Beginners
Penny stocks, or those that trade for under $5 a share, are a great way for those with limited investment capital to get started with trading. 
Many investors associate dividends (distributions of some corporate earnings to the shareholders) with larger companies with higher costs per share. 
These dividend stocks are often how traders continue to increase their cash flow and grow their portfolios without continuous new investments. But don't let the low share price fool you. There are more dividend penny stocks out there than you might think. You can cash out these dividends or use dividend investing to grow your shares in a company. You may receive a monthly dividend or annual dividend payments. 
Check out this list of penny stocks to help you get started:
*All data is according to the date of publication.
5 Penny Stocks that Pay Dividends
As you decide which penny stocks you want to invest in, consider more than the stock price alone. It's also important to think about volatility (remember: high volatility means high risk!). If you see something that makes dividend payments is trending, it doesn't necessarily mean you should jump on board. 
Remember: While a high dividend yield may be attractive, that payout may come at a risk to company growth. The more money they pay to investors in dividends, the less they might have to reinvest.
NGL Energy Partners (NYSE: NGL)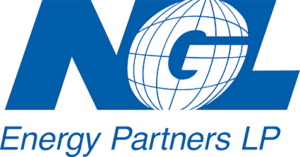 NGL Energy Partners is a master limited partnership that provides a variety of products and services to customers. These include transportation and storage, blending and marketing of crude oil, natural gas liquids (NGLs), renewables, refined products, and water solutions. NGL Energy Partners is a full-service provider. Founded in 1940, the company is headquartered in Tulsa, Oklahoma.
NGL Energy Partners is on the cutting edge of energy and renewable energy sources, continuously working toward sustainability. According to Yahoo Finance, NGL has a:
52-week high of $4.98/share

52-week low of $1.87/share 

Market cap of $259 million
You can see its dividend payout history here at Nasdaq.
Enel Chile SA (NYSE: ENIC)

Enel Chile SA is another company focused on the energy sector. The company was founded in 2016 as part of the parent company, Enel. It has since grown to be an international company with offices in more than 30 countries. The power they provide customers helps keep vehicles, smart cities, and the Internet of Things (IoT) working smoothly. 
Enel offers a variety of types of power, all from renewable sources, including solar, wind, geothermal, and hydroelectric. It's also working to transform traditional power plants into hybrid models that use multiple new technologies in an effort to reach a sustainable grid.
According to Google Finance, Enel Chile SA has a:
52-week high of $4.50/share

52-week low of $2.62/share

Market cap of $3.62 billion
Nasdaq's dividend history shows that it pays a dividend yield of 5.85% for an annual dividend of about 16 cents per share.
NL Industries (NYSE: NL)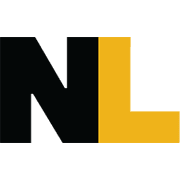 NL Industries is what's known as a "diversified holding company." Its component products are handled through the majority-owned subsidiary, CompX International, Inc. CompX is a leading producer of security products, ball bearings, and ergonomic computer support systems. 
NL also owns a significant interest in Kronos Worldwide, Inc., a producer and marketer of "value-added titanium dioxide pigments" (Ti02). The pigments are used in coatings, paper, plastics, and more. 
NL Industries has a 
52-week high of $8.50/share

52-week low of $3.34/share

Market cap of $300.05 million
NL Industries' dividend history shows an annual dividend last year of $0.24 per share, with a dividend yield of 3.92%.
VEON Ltd. (NASDAQ: VEON)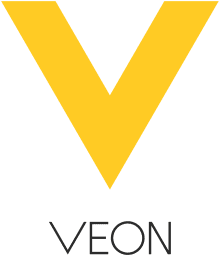 Founded in 2009, VEON Ltd. is a telecommunications company based in Amsterdam. The company provides essential digital services and communications to 212 million customers spread across nine countries. 
According to Google Finance, VEON Ltd. has a:
52-week high of $2.20/share

52-week low of $1.20/share

Market cap of $2.98 billion
Nasdaq's dividend history shows that it pays a dividend yield of 17.34% for an annual dividend of 30 cents per share.
Get Penny Stock Information with WALLSTNOW
Penny stocks like the ones in this list trade for under $5/share and are a great way to learn the ropes of investing. These particular stocks pay dividends to their shareholders on a regular basis. If you want to add more stock picks to this list to help you grow your net income, use a stock screener to keep track of all the best penny stocks out there that are trending. 
While it's true you won't get rich quickly on any of these dividends, it's important to understand there's a difference between trading penny stocks and day trading, which is a short-term strategy for quick gains. Penny stock companies are often small companies, sometimes traded on an OTC basis.
If you want to keep up with the latest stock market news and information on other industries such as mining and healthcare, join the many subscribers of the WALLSTNOW newsletter! No matter what trading strategies you want to use to conquer Wall Street, we've got all the news you need to know.
Disclaimer: All investments involve the risk of loss. Nothing on this website should be misconstrued as investment advice. Any reference to an investment's historical or projected performance is not a recommendation or guarantee of profit or desired outcome.