If there is ever a time to invest in technology companies, it is right now. Undervalued tech stocks are plentiful and this may be the right time to invest in big companies on the stock market.
This is due to the amazing shift we have seen in technology across several sectors and the evolution of the workplace. New skills and new tech may mean that these companies' stock prices will rise. The best time to purchase stock is when the trends suggest growth in the future! 
Want to learn which undervalued tech stocks are poised for growth? Here are five big tech companies for you to consider to add to your portfolio:
Microsoft (NASDAQ: MSFT)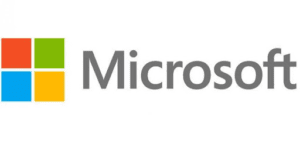 Stock price at time of publication:

$288.91

Market cap:

$2.16 trillion

PE ratio:

39.32

52-week high:

$290.15

52-week low:

$196.25
Microsoft Corp. is a leader in technology, positioned just behind Apple. This is a very powerful position to be in, and beneficial to the investor if they are undervalued. Since its inception in 1975, Microsoft has been a driving force behind how we use Windows and its office applications. 
The company's focus has been primarily on Windows and office applications. They have other pipelines that include GitHub, Skype, and LinkedIn to contribute to their value. We also expect to see new innovations from the corporation as technology evolves to accommodate the changes that we expect to see in the near future. They have certainly worked to keep up with online video conferencing through Microsoft Teams!
This is the right company to invest in if you are wanting to support technological growth for small businesses, biotech, employees/employers, and entertainment. They have proven to be a solid company with excellent growth stocks throughout the COVID-19 pandemic. 
Verizon Communications (NYSE: VZ)


Stock price at time of publication:

$55.89

Market cap:

$230.68 billion

PE ratio:

11.55

52-week high:

$61.95

52-week low:

$53.83
Taking the number two slot of our stock picks, Verizon Communications is a widely popular choice for cell phone services. This is rather impressive considering the company is only 20 years old. Born from the merger of Bell Atlantic and GTE, the company immediately focused on cellphone technology since this was the beginning of the boom for cellular communications. 
Why jump on board with this stock option? 
With a rising need for better information technology and energy-efficient options, Verizon is trending as a leader in this arena. It is also implementing programs to ensure education is accessible and give 10 million young students the digital skills necessary by 2030. 
Additionally, Verizon has acknowledged the digital divide for rural and urban low-income families. The company is working on making digital services available to underfunded schools and community centers. 
While the company is a giant among telecommunication companies, it does have a big heart in ensuring the communities have their needs fulfilled.
Intel (NASDAQ: INTC)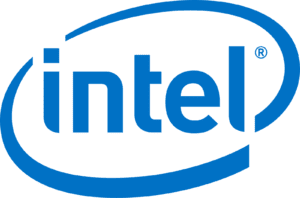 Stock price at time of publication:

$53.04

Market cap:

$215.30 billion

PE ratio:

11.80

52-week high:

$68.49

52-week low:

$43.61
Supplying processors for computers in the financial, health, and tech sectors is no easy feat. Without Intel, we may not be where we are. 
Intel began humbly in 1968 with the goal to make semiconductor memory easily accessible and practical. The company has come a long way and has contributed greatly to technology and artificial intelligence around the world. In fact, the Office of Scientific and Technical Information published a study of the memory access patterns of several Intel processors.
With all that Intel provides to our society, from laptops to solar power, investing in the company is a rather attractive opportunity. Jumping on board when stocks are below $100, can present a huge benefit to your portfolio. 
Salesforce.com (NYSE: CRM)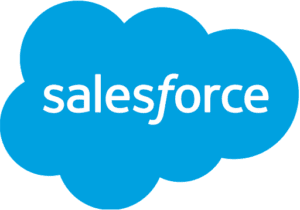 Stock price at time of publication:

$243.96

Market cap:

$225.91 billion

PE ratio:

51.03

52-week high:

$284.50

52-week low:

$187.37
As the world's #1 CRM (customer relationship management) platform, Salesforce helps businesses of all sizes manage their sales, marketing, commerce, customer service, IT, and much more!
While some other software companies only focus on one major feature or service, Salesforce has become the go-to conglomerate for all things CRM—all on one platform.
Being the #1 provider of any service puts any company in a great position for investments. With advancements in technology, rise in remote work in the past year, and increase in cloud computing, Salesforce is slated to keep their #1 position for a long time to come.
PayPal Holdings, Inc. (NASDAQ: PYPL)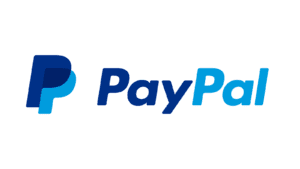 Stock price at time of publication:

$301.98

Market cap:

$354.74 billion

PE ratio:

68.81

52-week high:

$310.16

52-week low:

$171.63
When PayPal first came on the scene, there was some hesitation about its security. In 1998, online payment processing was still fairly new and most people have not yet embraced the advantages of paying for services online.
The same cannot be said today!
PayPal has since grown to help big and small e-commerce businesses around the world. It also helps the average merchant and shopper collect, spend, and collect their money. 
In 2021, the company is predicted to launch new products that will help solidify them as a financial dynamo and growth potential. Look for more services regarding cash flow, ETFs, investing, cryptocurrency, and savings. 
More Tech and Stock Information with WALLSTNOW
There are numerous stocks in the technology sector that could be the investment of your dreams. As with any investment opportunity, review your budget before making any large buys. Be sure to review all key metrics and read past financial information on different technology stocks such as first-quarter revenues and updates in leadership.
If you want to keep up with all the latest news regarding technological companies, valuations, and general stock information, sign up for our newsletter today.
Become a subscriber to WALLSTNOW and we'll keep you informed on all things Wall Street!
Disclaimer: All investments involve the risk of loss. Nothing on this website should be misconstrued as investment advice. Any reference to an investment's historical or projected performance is not a recommendation or guarantee of profit or desired outcome.