What Exactly Are Fintech Stocks?
Did you know the global fintech industry was recently valued at $111.4 billion? The fintech industry is estimated to grow at a 9.2% compound annual growth rate (CAGR) to reach $158 billion by 2023. 
Fintech businesses are companies that use digital technologies to automate the offerings of financial services. For example, a business that develops or uses a digital payment processing solution is a fintech company. A product that helps you automate investments and eliminate the hassle of manual trades is a fintech product.
Fintech companies predominantly fall in the categories such as payment processing, mobile banking, peer-to-peer lending, financial software, digital wallets, and person-to-person payments. Cryptocurrency and blockchain companies have recently joined the umbrella of fintech as they facilitate secure payments and store money without the need for an intermediary.
In this article, we'll review the five best fintech stocks that could generate a generous ROI for their shareholders in the medium term.
The Best Fintech Stocks to Watch Closely
Global digital payments are forecasted to reach $10.5 trillion in value by 2025. Several fintech stocks are still in an evolving stage, waiting to unleash their potential and grab the market share in the fintech industry. Here is the list of the five best fintech stocks to watch closely.
PayPal Holdings, Inc. (NASDAQ: PYPL)

Square, Inc. (NYSE: SQ)

MercadoLibre (NASDAQ: MELI)

Upstart Holdings, Inc. (NASDAQ: UPST) 

Visa, Inc. (NYSE: V)
Disclaimer: *All data is according to date of publication.
PayPal Holdings, Inc. (Venmo) (NASDAQ: PYPL)

Paypal Holdings, Inc. is one of the largest fintech companies in the world. PayPal has 392 active million users as of July 2021. According to Dan Schulman, the CEO of PayPal, the platform would reach the milestone of one billion active users within the next few years. PayPal's peer-to-peer lending platform, Venmo, has also become a market leader with 40 million users. The massive user base growing at a rapid pace would help PayPal to increase its market share even further.
Customer engagement is a vital metric for a fintech company like PayPal; this accelerated customer engagement would ensure the organization reports steady revenues during the next few years. The coronavirus pandemic played a huge role in people adapting to digital transactions across the world. This change in people's financial behavior is a positive sign for a company like PayPal.
PayPal believes in inorganic expansion. The huge cash reserves are helping PayPal to acquire medium-scale innovative companies that increase the addressable market. For instance, the acquisition of iZettle in 2018 for $2.2 billion helped PayPal to go beyond online payment processing and reach customers through offline commerce channels.
Overall, PayPal is one of the growth stocks to be on the watchlist due to its:
Huge and expanding customer base

Increasing customer engagement

Ability to acquire innovative companies

Macroeconomic tailwinds
Square, Inc. (NYSE: SQ)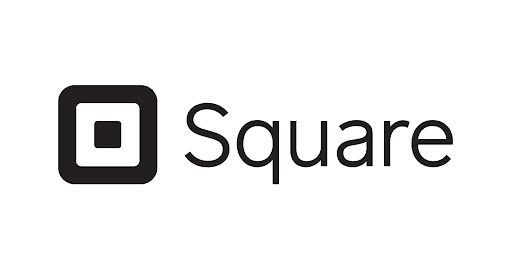 Square, Inc. is one of the fastest-growing fintech companies in the United States. The organization enables both large and small businesses to accept credit card payments securely. The white card reader launched by Square in 2012 is improved to the extent that it helps customers accept chip cards and NFC payments today. The CashApp extension of Square is also a huge success; CashApp enables people to send payments to friends and relatives.
The payment processing services, seller services, and CashApp are driving the sales of Square. The user base of CashApp has started growing after the organization converted it into a trading platform that facilitates trading of securities like Bitcoin and individual stocks. CashApp's trading platform competes with Robinhood (NASDAQ: HOOD) and Coinbase (NASDAQ: COIN), the industry leaders in cryptocurrency trading. Square has an opportunity to cross-sell the trading services to the existing users of CashApp; cross-selling may help the organization increase revenues significantly.
Square looks to be a promising fintech stock because of its strategic initiatives like acquiring Afterpay for $29 billion. The proposed acquisition of Afterpay makes Square the market leader in the global Buy Now, Pay Later (BNFL) industry. Square has the strategic plans in place to integrate Afterpay's services into CashApp and Seller ecosystems. This integration enables more cross-selling options for Square.
Overall, an investor may want to keep Square on the watchlist for:
The huge customer base of CashApp

Cross-selling opportunities on CashApp

Afterpay's BNPL market leadership position
MercadoLibre (NASDAQ: MELI)
Headquartered in Buenos Aires, MercadoLibre operates the largest online marketplace for e-commerce and auctions in Latin America. The organization facilitates e-commerce and digital and mobile payments for customers in 18 countries.
E-commerce in Latin America is underpenetrated; e-commerce transactions contribute just 5% to the total retail activity in the country. The lack of banking infrastructure is also a reason for the slower e-commerce growth rate in Latin America. This kind of market offers a huge potential for digital and mobile payments companies in the future. As an established player with a good brand identity in Latin America, MercadoLibre can easily penetrate the market and increase the market share.
MercadoLibre's major strength is its self-managed logistics network, Mercado Envios. This network is enabling the organization to ship products to underdeveloped and challenging regions in Latin America. Many deliveries in these regions are handled by Mercado Envios. MercadoLibre may leverage the strength of Mercado Envios to reach other parts of Latin America.
MercadoLibre has an opportunity to leverage the strength of Mercado Pago, a digital payment platform, to expand the market share. With 19 million active investment accounts, Mercado Pago can become a promising long-term player in the payment ecosystem in Latin America.
Overall, MercadoLibre can make it to the watchlist of fintech stocks for:
Tremendous runway ahead for digital payments in Latin America

Strong self-managed logistics network in the form of Mercado Envios

Promising digital payments ecosystem in the form of Mercado Pago
Upstart Holdings, Inc. (NASDAQ: UPST)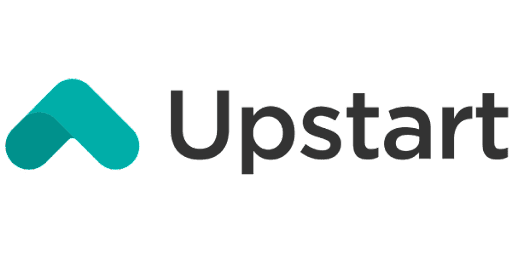 Upstart Holdings, Inc. is an artificial intelligence (AI)-enabled lending platform that offers personal loans from $1,000 to $50,000 to customers. This AI platform uses variables such as education, cost of living, and employment to analyze the creditworthiness of the borrower before extending the credit.
The platform is partnered with 25 lenders including, First National Bank of Omaha, First Federal Bank of Kansas City, and Accion Chicago. Banks and credit unions love to associate with Upstart because of its ability to reduce loan defaults. With just $6.6 billion of yearly transaction volume (1% of the market share), there is a huge runway ahead for Upstart.
The recent acquisition of Prodigy, an auto retail software provider, is helping the organization to expand its automotive loans segment. This acquisition has enabled Upstart to refinance vehicle loans in 47 states in the U.S.
You may want to hold this fintech stock for the following reasons:
A unique approach to loan approval

Huge runway ahead in terms of market potential

Strong financial stability with over $600 million in cash reserves as of the first quarter of 2021
Visa Inc. (NYSE: V)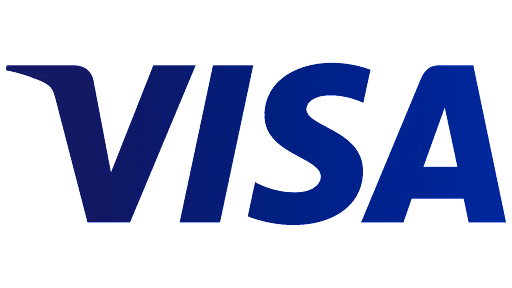 Visa, Inc. is a fintech company that streamlines electronic fund transfers worldwide. It offers credit cards, debit cards, and prepaid cards to banks and other financial institutions. Banks issue these cards to their customers to enable them to carry out financial transactions.
Visa has been in the spotlight for acquiring several startup fintech companies in the last few years. For instance, it recently acquired Currencywood, a user-friendly application that makes cross-border transactions easier than before. Visa has also announced that it would acquire Tink, an open banking platform, for $2.5 billion. These acquisitions help Visa to strengthen its position in the market.
Visa has also partnered with BlockFi, a fintech company, to launch the Bitcoin rewards credit card that offers 2% Bitcoin rewards to U.S-based consumers. With Bitcoin gaining huge popularity, this partnership would help Visa penetrate further in the U.S. market.
One can keep a trending stock like Visa in their watchlist for:
Superior and solidified brand identity

Acquisitions and partnerships

Steady payment volume and a huge $4 billion free cash flow
Get Your Stock News Right Away with WALLSTNOW
Financial technology companies are transforming the operations of financial institutions worldwide. The coronavirus pandemic acted as a tailwind for medium-scale payments companies to gain traction in the market. The economic recovery from COVID-19 would enable financial services companies to use fintech products to facilitate cashless transactions.
The top fintech stocks reviewed in this article have unique product lines, a huge existing customer base, and high operational efficiencies. Investors may also look for exchange-traded funds (ETFs) that comprise financial companies, which offer payment solutions to generate handsome revenues in the medium term. 
Eager to learn more about real-time stock market news and investments on Wall Street? Subscribe to the WALLSTNOW newsletter today to get all the latest information about the stock market!
Disclaimer: All investments involve the risk of loss. Nothing on this website should be misconstrued as investment advice. Any reference to an investment's historical or projected performance is not a recommendation or guarantee of profit or desired outcome.