A Look at Copper Mining Stocks 
Did you know that the U.S. Geological Survey (USGS) estimates that every American born in 2008 will use 1,309 pounds of copper during their lifetime?
When we think of copper, we often think of pennies and wiring. Something that doesn't appear as a precious metal. And yet, it is one of the most important metals to our society. 
We are fortunate to live on a planet that has an abundance of copper. Unlike some of our fossil fuels, we have barely scratched the surface of how much copper is available. Its recyclability also means we don't have to mine as much each year. 
However, there is a downside to our resources. Most of what we can easily get to is copper oxide, low in copper ore source and not commercially viable. Copper sulfide is what is used most often but is least abundant. 
So how does a copper miner get to copper sulfide? 
Well, they essentially dig a vast pit and then insert explosives. The explosives break up the rock so that a mining company can locate the copper ore. Those boulders are taken to another site and broken into smaller pieces, about the size of a golf ball. 
Copper sulfide and copper oxide are separated so they can go through their respective processes. The oxide goes through hydrometallurgy, which uses water to purify the copper into cathodes. The sulfide has a different process called pyrometallurgy, which uses fire for the same purpose.
Mining stocks are nothing new and not utilized nearly enough. While copper may be abundant and often used, the opportunity to make real money from copper stocks exists. This is due to the increased demand for electric vehicles and our growing technology. Interestingly, copper mining is not as high as it could be due to underfunding. 
Investing in copper stocks could essentially mean you are funding a company to increase their mining efforts and making your ROI (return on investment) a symbiotic dream.
An Overview of Copper Stocks
Copper stocks are dependent on the company profit, which can be unpredictable. It seems a little confusing since we use so much of it. Well, it all comes down to supply and demand, and the demand is there.
We already know that copper is on our pennies, and copper wiring is used in construction. 
Did you know it's also a major component of our vehicles? 
The average car in the US uses around 50 pounds of copper. That's a lot of copper when you consider how many cars are on the road. 
Now think about the number of cars and consider some of those are hybrid vehicles. Hybrid cars use almost twice the amount of copper! It is also expected to see a growth in electric vehicles that are also dependent on copper.
Copper is also a major supporter of renewable energy. 
A wind farm can have upwards of 4.7 tons of copper onsite. Wiring, mechanical parts, and bearings are often made with copper materials. It's not limited to wind power either; solar panels also use tons of copper. 
Commercial solar panels and storage systems use up the most copper. As homes will migrate to using smaller solar panels, there will be a continuous demand for copper.
Many countries mine copper, but the largest copper producer is Chile; they mine almost three times as much as Peru, which comes in second. China, which uses the most copper, comes in at number three.
This brings us to demand. 
Internationally, the world is dependent on China's use of copper. If their economy falters, you instantly see a drop in demand. However, other countries are catching up quickly. Here in the United States, we see demand for hybrid vehicles, wind farms, and solar panels growing each year. The growth of the smart home is also contributing to a higher demand for copper. 
While we produce our own copper, our large-scale demand exceeds our output which requires more funding for mining companies.
This article will review the best copper stock options to help you make an informed decision before investing.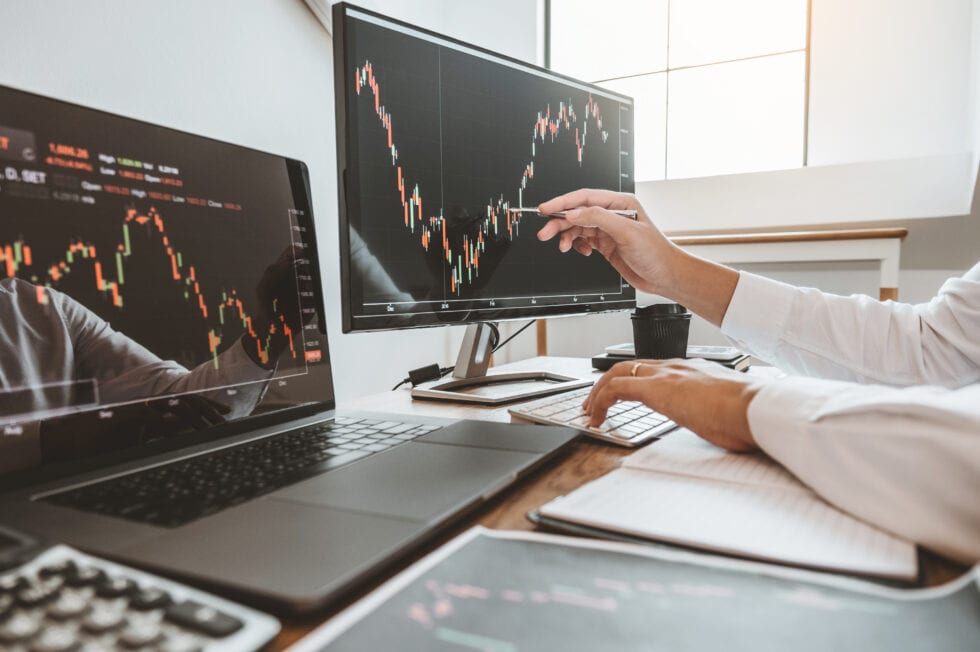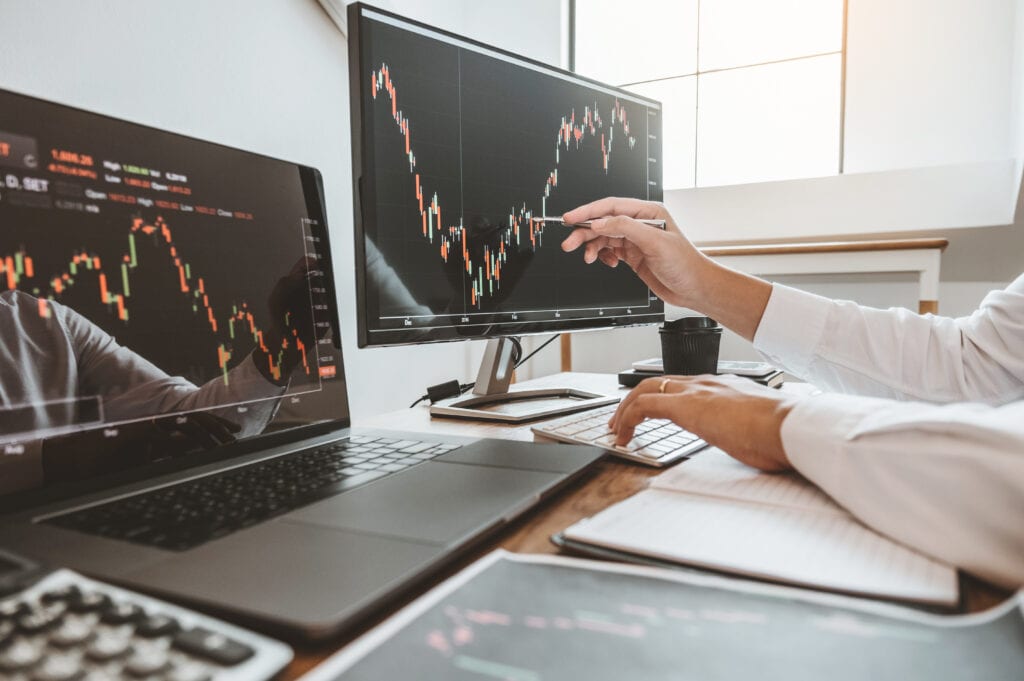 Which Copper Stocks Should You Keep an Eye On? 
So how does one start investing in copper stocks? You take a little time reading up on copper production in the US, and you look for recommendations. 
Keeping an eye on local production is important to help your local communities. Of course, some investors want other options to diversify their portfolios. Here are 4 companies to consider:
Freeport-McMoRan

BHP Group

Rio Tinto

Southern Copper
These companies have stocks that are performing very well and may prove to be positive long-term investments. Let's take a look at each one and see what they can do for you.
Freeport-McMoRan (FCX)
Freeport-McMoRan, FCX on the New York Stock Exchange, is our first copper company to look at. This international company is considered the foremost copper producer in the United States and abroad. 
Headquarters are located in Phoenix, Arizona, but the company began its journey in Delaware in 1987. They produce copper, gold, and molybdenum. They operate in the Grasberg region of Indonesia, El Abra, and Cerro Verde in South America, Canada, and several North American locations. 
Their financial record and cash flow are impressive. In 2020, revenues were over $14 billion and just $300 less than revenues in 2019. Copper mining stock prices are affordable at around $35 each, which grew from less than $30 a month prior. These low prices can make for the best stocks; they will theoretically be worth more in the future.
They focus quite a bit on the sustainability of copper and the copper mine. They point out many of their uses, including the antimicrobial effects of copper. Their mission is to ensure that copper production rises to meet all the demands around the globe.
BHP Group (BHP)
If you want to invest in a company that is older and wiser, BHP Group might be the answer. This Australian company began its mining endeavors in the mid-1880s. They began with a focus on tin, silver, zinc, and lead. It has diversified the mines to include:
Copper

Iron ore

Oil

Gas

Diamonds 
Their global headquarters are located in Melbourne, Australia, but they serve the world. All sales and marketing are led through Houston, TX, and Singapore. It's important to note that BHP Group is a Dual Listed Company. 
On the NYSE, they are listed as BHP LTD and BHP PLC. 
Although there are two listings, they are one functional company with a unified Board. Take the time to learn more about the listing standards for the stock exchange.
At the end of 2020, the company reported profits from operations at $8 million. The profits grew by 17% from 2019. Their economic contribution reached a staggering $32 billion, and they paid over $9 billion in taxes, royalties, and government payments. The current stock price sits at $60, which rose from $41 six months ago. 
It is essential to note that the stocks are not strictly for copper; these stocks apply to the production of all their commodities. We could not find a statistic for how much copper made up the business, so be sure to inquire if it is important for your decision.
Rio Tinto Group (RTNTF)
Perhaps you desire to invest in something specific when it comes to stock and renewable energy. Rio Tinto Group has the stock to meet those needs.
The company was founded in 1873 when Hugh Matheson bought the Rio Tinto mines in Spain. Four years later, they were a top-ranking copper producer. 
By the 1950s, they added uranium to their production line. Eventually, iron ore, aluminum, and titanium were added. All of their commodities are for specific purposes:
Iron ore for steel

Aluminum for cars

Titanium for household products 
At the time of this publication, stock prices were sitting at $5,600. 
Six months prior, they were less than $5,000. Dividend payout for April 2021 is at a low of $66. However, it is projected to increase to $221 for September 2021. 
Southern Copper Corporation (SCCO)
Another company to consider is Southern Copper Corporation. They present a strong financial performance and the highest copper reserves in the mining community.
Southern Copper Corporation began its mining journey in 1952 in Delaware. They are now headquartered in Phoenix, AZ, and provide copper to worldwide markets, including Mexico. Their production focus includes:
Copper

Zinc

Silver

Gold

Other base metals
While 2020 financial information was not available, we did look at previous years. In 2019, Southern Copper's net income was almost $1.5 billion, doubling the net income from 2017. The dividend payout in 2018 was 1.4%, up from .59% in 2017. Current stock prices sit at $75, up considerably from $47 in September of 2020.
Want to Learn More About Investing in Copper?
As you can see, copper has plenty of uses, and the demand is on the rise. Investing in copper sticks is a sustainable, long-term option to help the local communities and your retirement portfolio. 
Copper prices will reflect supply and demand and when we all buy copper stock, we contribute to it.
Want to learn even more about investing in copper? Subscribe and contact us today!