What Are Hedge Funds?
Did you know hedge fund assets recently topped the $4.07 trillion mark? A hedge fund is a financial vehicle that uses pooled money to invest in varied assets, build a superior portfolio, and manage the risk through proprietary investment strategies. Hedge funds often pool money from high net-worth individuals and institutional investors. 
Hedge funds aren't regulated as strictly as traditional pooled investments like mutual funds or exchange-traded funds. Hedge funds that manage assets over $100 million would come under the scanner of the Securities and Exchange Commission (SEC); these funds should file a 13F, a quarterly report, to disclose their equity holdings.
Hedge fund managers often tend to invest money in growth stocks with a huge market capitalization, as they give an opportunity to build and sell positions. In this article, we'll review the six best stocks that most hedge funds have in their portfolios.
The Top Stocks that Hedge Funds are Buying
Amazon (NASDAQ: AMZN)
Amazon is a multinational technology company that specializes in e-commerce, digital streaming, and artificial intelligence. The share price of Amazon at the time of publication was $3,199.95, with a market capitalization of $1.621 trillion.
Amazon has a large customer base worldwide. Amazon has been providing great value to customers through its Prime subscription that enables fast and free shipping on millions of items and unlimited video streaming. Over 200 million prime subscribers use Amazon for video streaming and purchasing products. The strong and loyal customer base is a reason for Amazon's consistency in reporting massive revenues.
Most hedge funds prefer investing money in Amazon for its resilience in challenging times. Historically, Amazon is less likely to be impacted by crises due. For instance, the services of Amazon weren't interrupted during the COVID-19 pandemic. 
With an operating margin of 29.8%, the web services division of Amazon has generated revenues of $45.37 billion in 2020. Since cloud computing is going to be the future of enterprise applications and solutions, the web services division would keep Amazon on the list of most preferred blue-chip stocks for hedge funds.
Apple (NASDAQ: AAPL)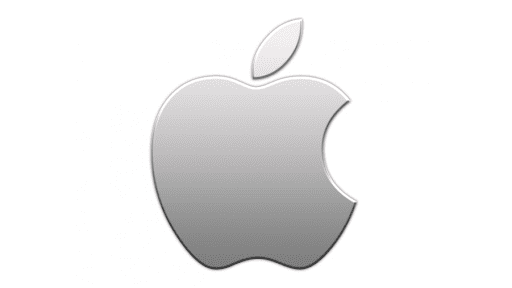 Apple Inc. is the world's largest technology organization, by revenues, in 2020. It offers a range of services, including computer software, computer hardware, cloud computing, consumer electronics, and artificial intelligence. Apple's share price at the time of publication was $148.19, with a market capitalization of $2.45 trillion.
Apple is a favorite stock for hedge fund managers for the following reasons:
Brand power

Customer loyalty

High-quality products and services

Huge pricing power
Apple's brand power is elusive. The organization aims to create an experience for customers rather than to sell a product or service. In fact, Apple topped Forbes' list of the world's most valuable brands in 2020.
Apple products such as the iPhone, MacBook, and Apple Watch have become an integral part of our lives. The organization enjoys huge customer loyalty. Unique designs, user-friendly interfaces, and premium feel of products are helping Apple to keep its customer base intact.
Apple also has high pricing power; people are ready to purchase Apple's products at higher prices than the average prices offered by the competitors. Apple has 1.65 billion active devices worldwide. The organization is aiming to monetize this user base by cross-selling products and services. 
Alphabet, Inc. (NASDAQ: GOOGL)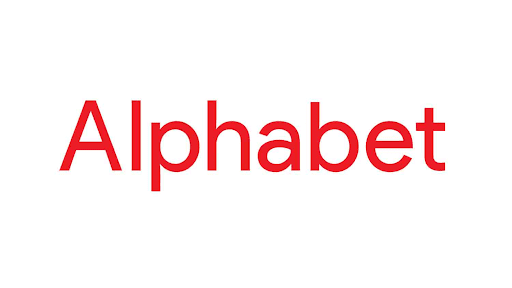 The fourth-largest technology company by revenue in 2020, Alphabet, Inc. is a holding company with subsidiaries, such as Google, Google Fiber, CapitalG, Calico, Waymo, and Sidewalk Labs. The share price of Alphabet at the time of publication was $2,748.59, with a market capitalization of $1.839 trillion.
Digital advertising still takes the lion's share in Google's revenues. However, the organization is slowly diversifying into cloud computing and consumer hardware to manage any residual risks. Diversification has been the core business strategy of Google. The opening of a physical store in New York City indicates Google's commitment to improve the customer experience and diversify the revenue-generating streams.
Hedge funds have been closely monitoring Alphabet because the organization is making huge investments in cloud computing, consumer products, digital streaming, autonomous driving, and artificial intelligence.
Overall, Alphabet is one of the best tech stocks with a strong product pipeline, superior top management, a large customer base for cross-selling, and financial stability.
American Express (NYSE: AXP)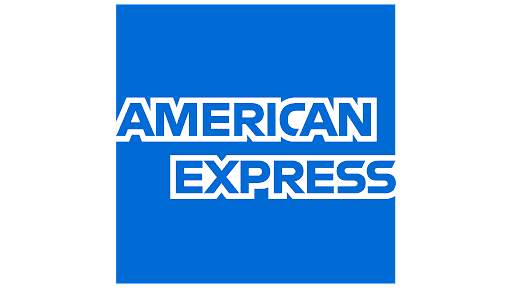 The American Express Company (Amex) is a financial services company that offers products such as credit cards, traveler's checks, and corporate banking. Amex's share price at the time of publication was $159.75, with a market capitalization of $126.91 billion. Amex was a part of 53 hedge fund portfolios as of March 2021.
Amex, unlike its competitors Visa (NYSE: V) and Mastercard (NYSE: MA), is actively seeking to diversify by offering business loans, personal loans, and checking accounts. This diversification helps the business to reduce the risk of depending more on the travel and entertainment industries.
Amex is also making huge investments in fintech products. The acquisition of Kabbage, a financial technology platform that offers funding to consumers and businesses directly through an automated lending platform, would help streamline the lending process and reach more people. Amex is also experimenting with features like "Pay It and Plan It" to ease the payment burden on customers; this feature can change the way consumers interact and maintain the relationship with Amex.
Hedge funds seek to actively invest in Amex for the following reasons:
Diversified product line

Capital investments in fintech products

Strong liquidity position
Berkshire Hathaway (NYSE: BRK.A)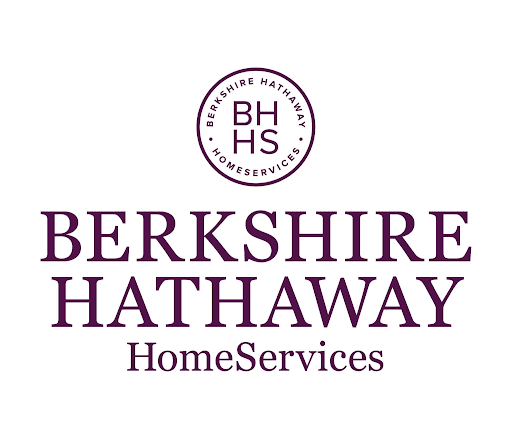 Berkshire Hathaway is a financial holding company led by Warren Buffett. The organization offers several products and services, grouped into insurance, utilities, manufacturing and retail, and finance. 
A number of hedge funds have Berkshire Hathaway in their portfolio because of its diverse nature of services. The organization consistently reports good revenues because one or two segments always tend to deliver blockbuster results even when the economy is struggling.
The insurance segment is the strength for Berkshire Hathaway. The insurance segment is allowing Buffett to have access to cheap capital collected in the form of policy premiums. 
Investors had concerns regarding the successor of Warren Buffet. However, this has been clarified after Greg Abel was named as the CEO of Berkshire Hathaway. The stability that the successor brings would help the stock price of Berkshire to see new heights in the medium term.
Characteristics like superior capital management capabilities, diversification, and consistent cash flows make Berkshire Hathaway a preferred stock for most hedge funds.
Facebook, Inc. (NASDAQ: FB)

Facebook, Inc. is a multinational technology company headquartered in Menlo Park, California. The social networking platform has 2.9 billion monthly users as of January 2021. The share price of Facebook at the time of publication was $459.37, with a market capitalization of $1.013 trillion.
Considering the 96% of revenue coming from advertising, Facebook has started diversifying the business through mergers and acquisitions. Some of the notable acquisitions of Facebook are Instagram in 2012, Whatsapp in 2014, and Oculus VR in 2014. Facebook has acquired 10% of Jio Platforms owned by the Indian conglomerate Reliance Industries for $5.7 billion in 2020.
The organization has been making significant efforts and investments to address the issues related to privacy and user data for the last two years. These efforts are likely to help Facebook to reduce future potential penalties from the regulatory bodies.
Hedge funds are actively investing in Facebook because of:
Its large base of monthly users on Facebook, Instagram, and Whatsapp

Its high operating margin

Its focus on diversification
Get More Stock News with WALLSTNOW
Hedge funds aim to purchase stocks of large companies with high market liquidity and low volatility. All these six hedge fund stocks reviewed in this article are leaders in their respective industries. These large-cap stock picks enable investors to outperform broader market indices, exchange-traded funds (ETFs), and actively managed mutual funds. Investors who avoid high volatility can seek to invest in these hedge fund stocks on the stock market.
Investors can also look at other hedge fund holdings like Microsoft Corp (NASDAQ: MSFT), Bank of America (NYSE: BOA), Goldman Sachs (NYSE: GS), Coca-Cola (NYSE: KO) on Wall Street to potentially create huge investment income.
Want to learn more about stock market investments? Subscribe to the WALLSTNOW newsletter today to get all the latest information!
Disclaimer: All investments involve the risk of loss. Nothing on this website should be misconstrued as investment advice. Any reference to an investment's historical or projected performance is not a recommendation or guarantee of profit or desired outcome.